EAN PAYMENTS FOR WOOCOMMERCE
Recieve orders on your webshop with a valid EAN-13 number as those used by Public Institutions and Muncipalites.
In business with Public Insitutions or Municipalites?
A growing number of businesses in Denmark prefer to pay using E-invoices (E-faktura) as it makes payment and accounting easier.
If you're doing business with Public Institutions or Municipalities this plugin is a must have, at it enables the customer to place an order using the EAN-13 number of the public instituions or Municipality.
AVOID THE HASSLE OF EAN INVOICING
A lot of times Public Institutions aren't using Credit Cards or Bank Account Transfers and will call your store and ask if if you're receiving EAN payments. If you do, then you can tell them "Yes we do", then receive the order manually, receive the EAN number manually and then send the E-Invoice.

Misunderstanding order
If you misunderstand or miss the order, there is an administrative time addition to correct it.

Wrong EAN number
If the customer gives you the wrong EAN number, you must call back giving the customer a chance to change their minds and cancel the order.

Client's uncertainty
If the customer does not know exactly what they want to order, it creates confusion and possibly frustration.
MAKE THE PROCESS OF EAN INVOCING EASIER
EAN-13 numbers are by their nature are tedious to enter and are prone to have errors in them, as in 13 digits often lead to entering them incorrectly. This plugin seamlessly integrates an EAN-13 payment method and validates the EAN number using the standard validation for EAN-13 numbers.

01

Place order

The customer places their order in your store and then types in their EAN-13 number for their business​

02

Validating format

The EAN-13 number is validated and if the number isn't in valid format the customer will be prompted

03

EAN-data from Nemhandelregisteret

As of version 2 the WooCommerce EAN Payment Gateway will now get the EAN-data from Nemhandelregisteret if it's available

04

Easy checkout

If the EAN-13 number is correct the order is placed and you're free to proceed to further validation as required by Danish Law.​
HOW THE EAN PAYMENT GATEWAY HELPS YOUR WEBSHOP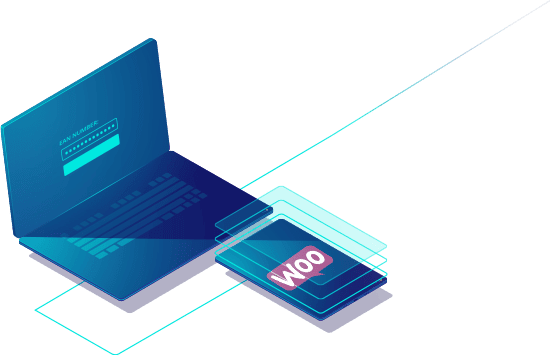 SEAMLESS WOOCOMMERCE INTEGRATION

Integrates with Wocommerce and adds payment option for customers to place a payment with a valid EAN-13 number. All you have to do is to install the plugin and you're ready to receive payments with EAN-numbers.

REFERENCE PERSON AND REQUISITION NUMBER

CONTROL THE ORDER STATUS OF EAN ORDERS
.

NEMHANDELSREGISTERET INTEGRATION
.

BOOST YOUR ONLINE STORE'S CREDIBILITY
.
EAN information is cross-referenced with data from The CVR Registry
The customers EAN number is cross-referenced with data from The CVR Registry and shows on the order, so you're able to see which company placed the order.
Automatic e-invoicing with
Storebuddy / IEX
Recently we collaborated with the great folks at StoreBuddy and IE X we're proud to announce that if you use Storebuddy or IEX and Wocommerce EAN Payment Gateway, then their service will pick up the data and create an E-invoice for you.
You can read more about it in these blog post (danish):
E-Fakturaer med Woocommerce EAN Payment Gateway og IEX Integration

Compatible with
WooCommerce Subscriptions
If you're using WooCommerce Subsriptions to sell products on your webshop, we got you covered.
The plugin is compatible with WooCommerce Subscriptions and an invoice will automatically be created whenever subscription renews.
License for
1 webshop
Use, by you or one client

One year subscription automatically renewed

Access to the latest updates and support
License for
5 webshops
Use, by you or up to 5 clients

One year subscription automatically renewed

Access to the latest updates and support
License for
10 webshops
Use, by you or up to 10 clients

One year subscription, automatically

Access to the latest updates and support
Need help getting started?
If you want to read more details about this plugin, please read the documentation.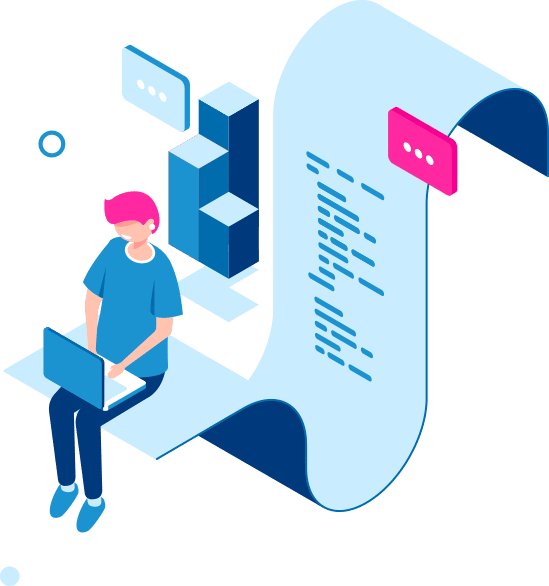 Got an idea? Cool feature?